Save the Date October 11th, 2:00 PM EST: Fireside Chat With RunPod CEO Zhen Lu And Data Science Dojo CEO Raja Iqbal On GPU-Powered AI Transformation
Join us for an engaging fireside chat with RunPod on the cutting-edge GPU solutions that are revolutionizing the ML landscape and driving seamless AI transformation. RunPod and Data Science Dojo are excited to collaborate in this fireside chat and provide insights into the cutting-edge GPU solutions reshaping the ML landscape and driving seamless AI transformation.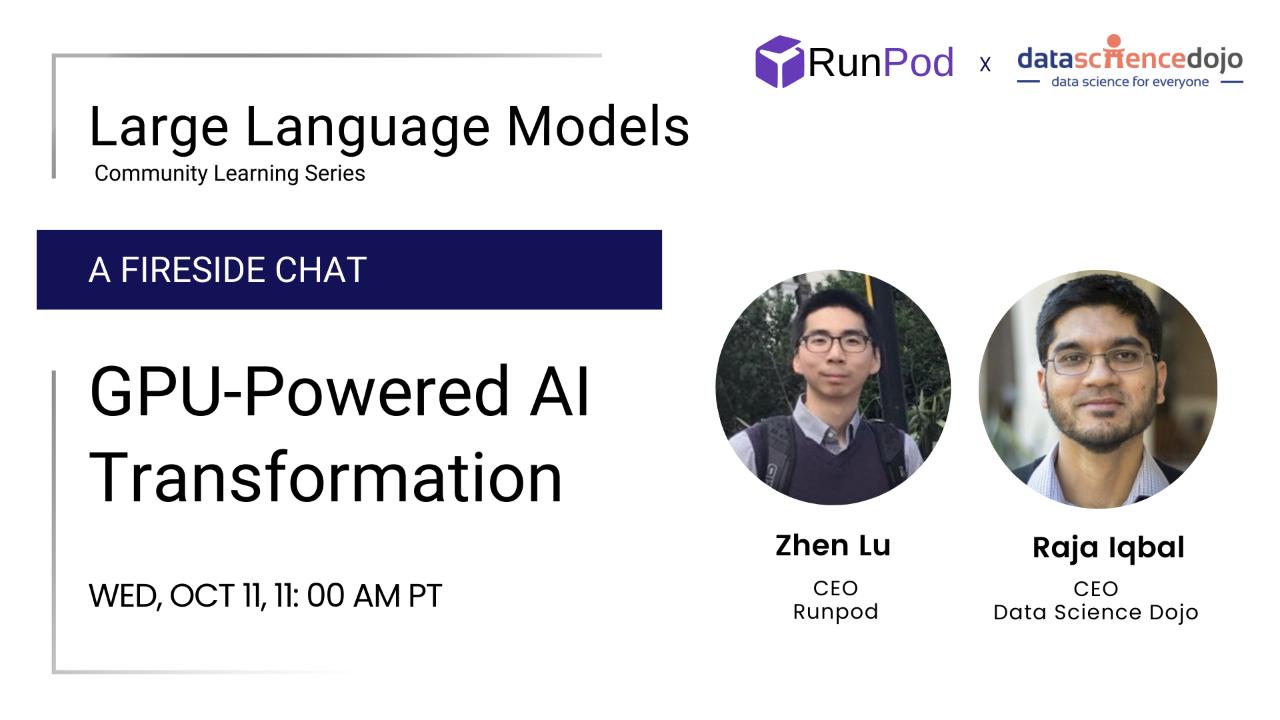 This is an exciting time for large language models, with Llama-2 finetunes dominating the open source LLM landscape and the scope of 100b+ models continuing to grow. The required compute to harness these models also continues to grow as a natural result, which leads to challenges that require expertise and know-how to overcome.
During this event, you'll discover:
The fundamental role of GPUs in AI acceleration
Advantages of innovative GPU infrastructures
Latest GPU technologies and their benefits for enterprises
Real-world success stories of how GPUs are driving AI project impact
Common challenges and best practices for GPU implementation
To register, please do so through LinkedIn here.
See you there!